Happy New Year!
Date: 29th Dec 2015 @ 11:02am
Happy New Year Tatham Fells! We hope you have had a wonderful Christmas break, and have loved the time with family and friends.
Lune Castle
As school starts again, it's an exciting term in Key Stage Two. Our theme this half term is Lune Castle. Intrigued? I hope so. We'll be exploring our local area through history, and meeting many of the signficant local people who made great differences to life.
Science
In Science we will all be learning about electricity. Why not get started by trying out these two activities on the BBC website.
Click here to complete a circuit.
Click here to text different electrical conductors.
We will have loads of chances to build our own electrical circuits, to think about the risks involved in working with electricity, and to see what difference it has made to life today.
Why not watch this video, if you're feeling technical!?
And, Year 5 and 6, now that we've started looking at electrical circuits, why not try this game?
Music
This half term Miss Lawrence will be helping us through one of her passions - local folk songs! North Lancashire is full to bursting with wonderful traditional songs that tell the stories of our area, and we'll be learning some of those tunes on the violin!
English
The more we use computers, the more important is that we can type accurately and quickly. Click the image below to learn to type like a pro!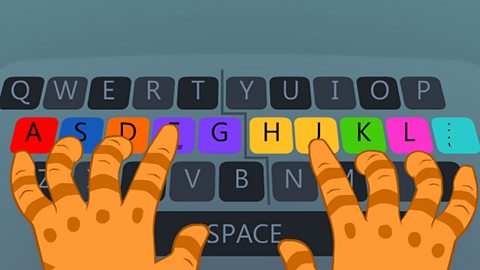 Year 5 and 6 are looking at biographies and autobiographies for the first few weeks of the term. Click on these links to read biographies of the wonderful Roald Dahl.
http://www.channel4learning.com/sites/bookbox/authors/dahl/index.htm
http://www.biography.com/people/roald-dahl-9264648#early-life